Everything you need to create, launch & grow your online course
In this package, you get exclusive access to replays of Teachable's second annual online summit held in November 2016. Here, 28 world-class course creators, bloggers, and CEOs show you how to create, launch, and grow a successful online course. They'll walk you through how to choose the perfect course topic, create high-quality content on a budget, satisfy your current audience while gaining broader outreach, and let you in on the proven effective tips and hacks to lay the proper foundation for your online course launch.
Whether you're just coming up with an idea, preparing to launch, or thinking about growing your business, we've brought together our most prestigious group of experts yet to give you highly actionable advice for whichever stage your online business is in.

Originally airing as 7 days of workshops and panels, the top names in online entrepreneurship with a reach of over 100k+ students and who've made over $1m+ online came together to curate behind the scenes access and insights into how they run their businesses.
Thousands caught the workshops live and came to us with requests for replays of this invaluable compilation of expert experience. The overwhelming requests convinced us to make the replays available to you now.
We're pleased to bring you The Teachable Summit Replays 2016.
In this course, you're getting infinite access to:
7 Steps to Launch Your Own Profitable Online Course
Featuring: Ankur Nagpal, Caitlin Bacher, and Jess Catorc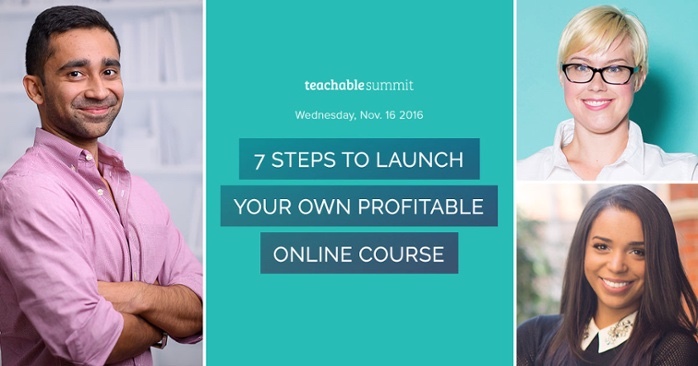 How to Create Mini-Courses and Email Courses to Grow Your List
Featuring: Darrell Vesterfelt, Maya Elious, Jenna Soard, and Danny Iny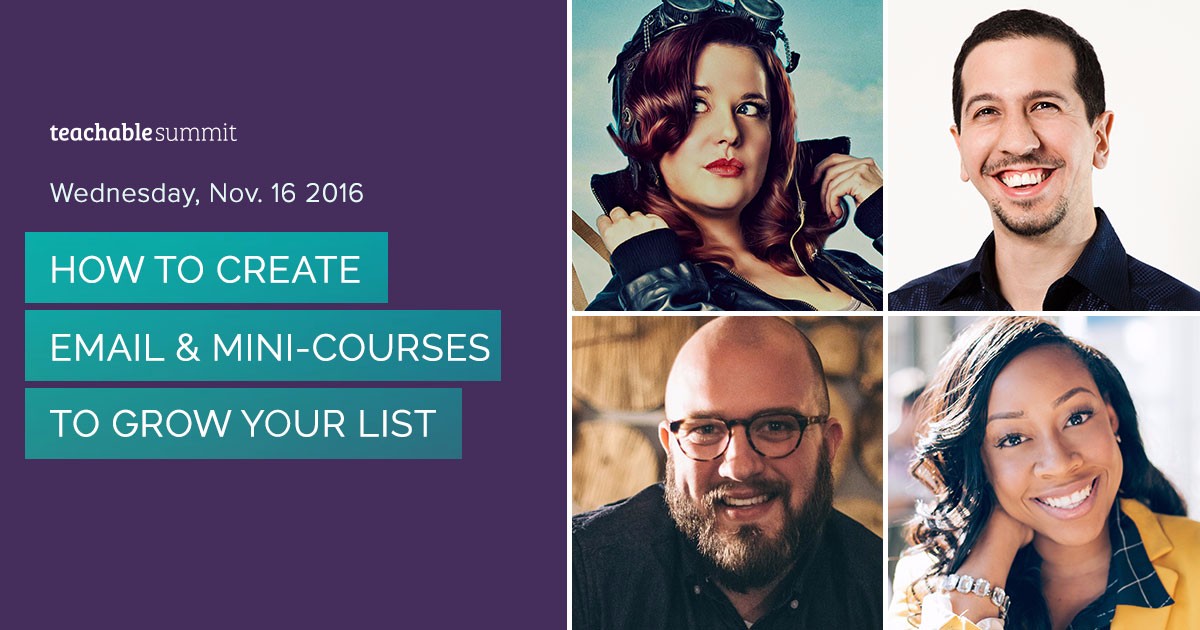 How to Have Your First $5K Course Launch
Featuring: Jess Catorc and Mariah Coz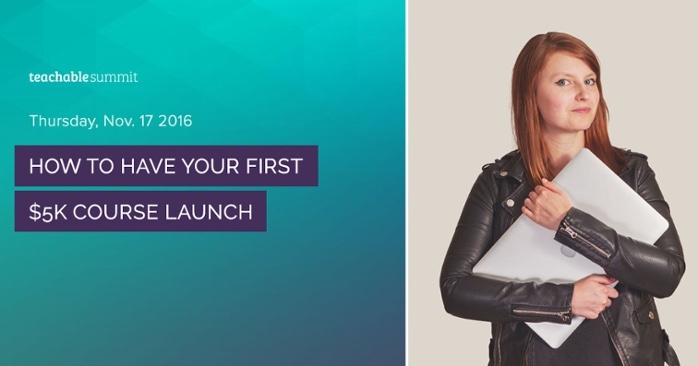 How to Increase Student Completion Rates For Your Course
Featuring: Pat Flynn, Troy Dean, Regina Anaejionu, and Brennan Dunn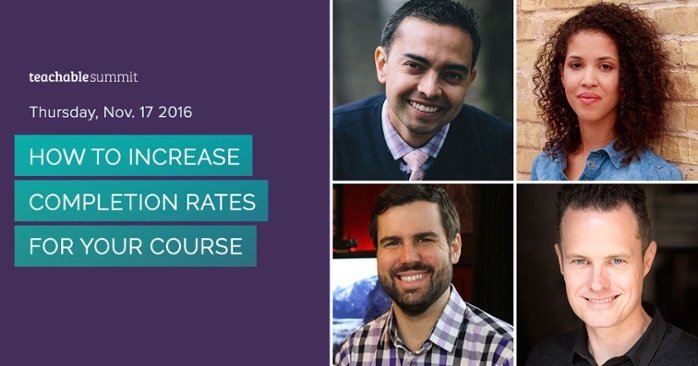 How to Put Together A High-Converting Sales Funnel for Your Course
Featuring: Jess Catorc and Melyssa Griffin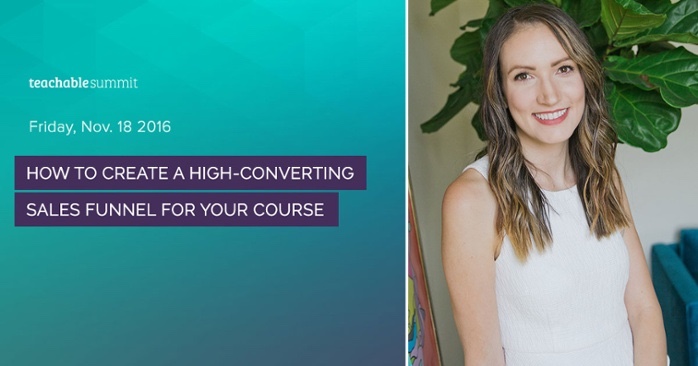 How to Set Goals for Your Course and Actually Hit Them
Featuring: Andrew Warner, John Lee Dumas, Nick Stephenson, and Joseph Michael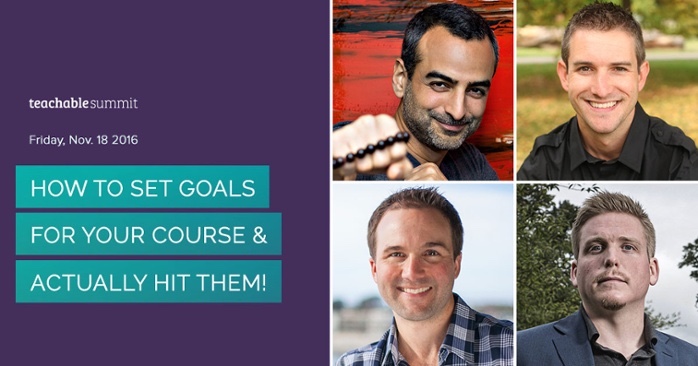 How to Create Beautiful Videos for Your Course
Featuring: Jess Catorc and Caleb Wojcik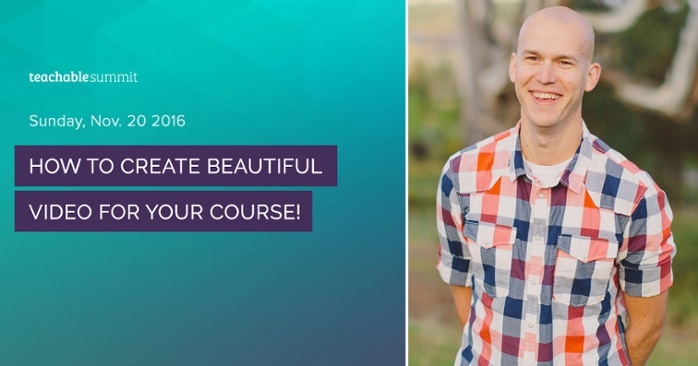 How to Grow Your Business With Writing, Even If You're Not Good At It
Featuring: Jess Catorc and Sean McCabe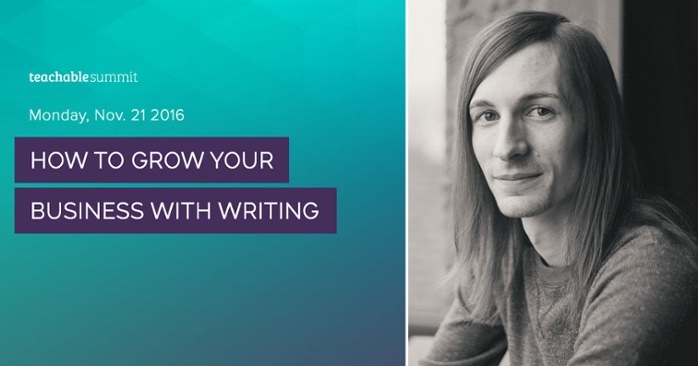 How to Build and Leverage Relationships with Partners to Grow Your Course Business
Featuring: Jaime Masters, Grant Baldwin, Joanna Wiebe, and Navid Moazzez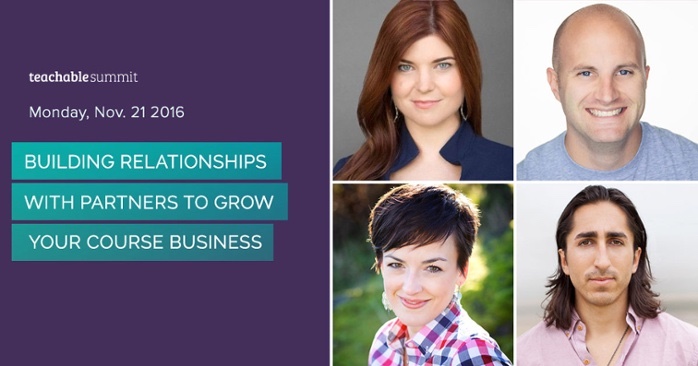 How to Choose an Irresistible Course Topic
Featuring: Jess Catorc and Mariah Coz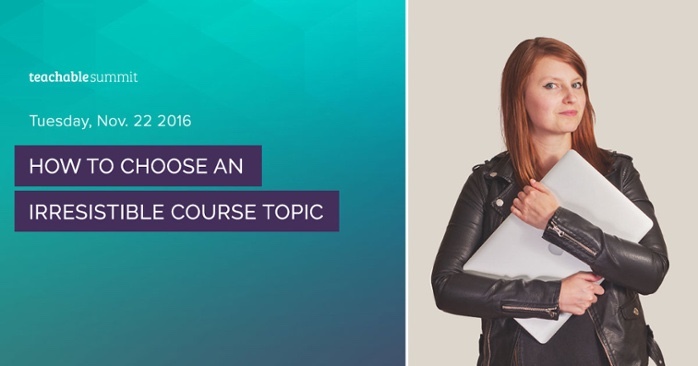 How to Build Your Dream Team to Help Grow Your Course Business
Featuring: Taylor Pearson, Kenny Yap, Abby Lawson, and Karen Salmansohn